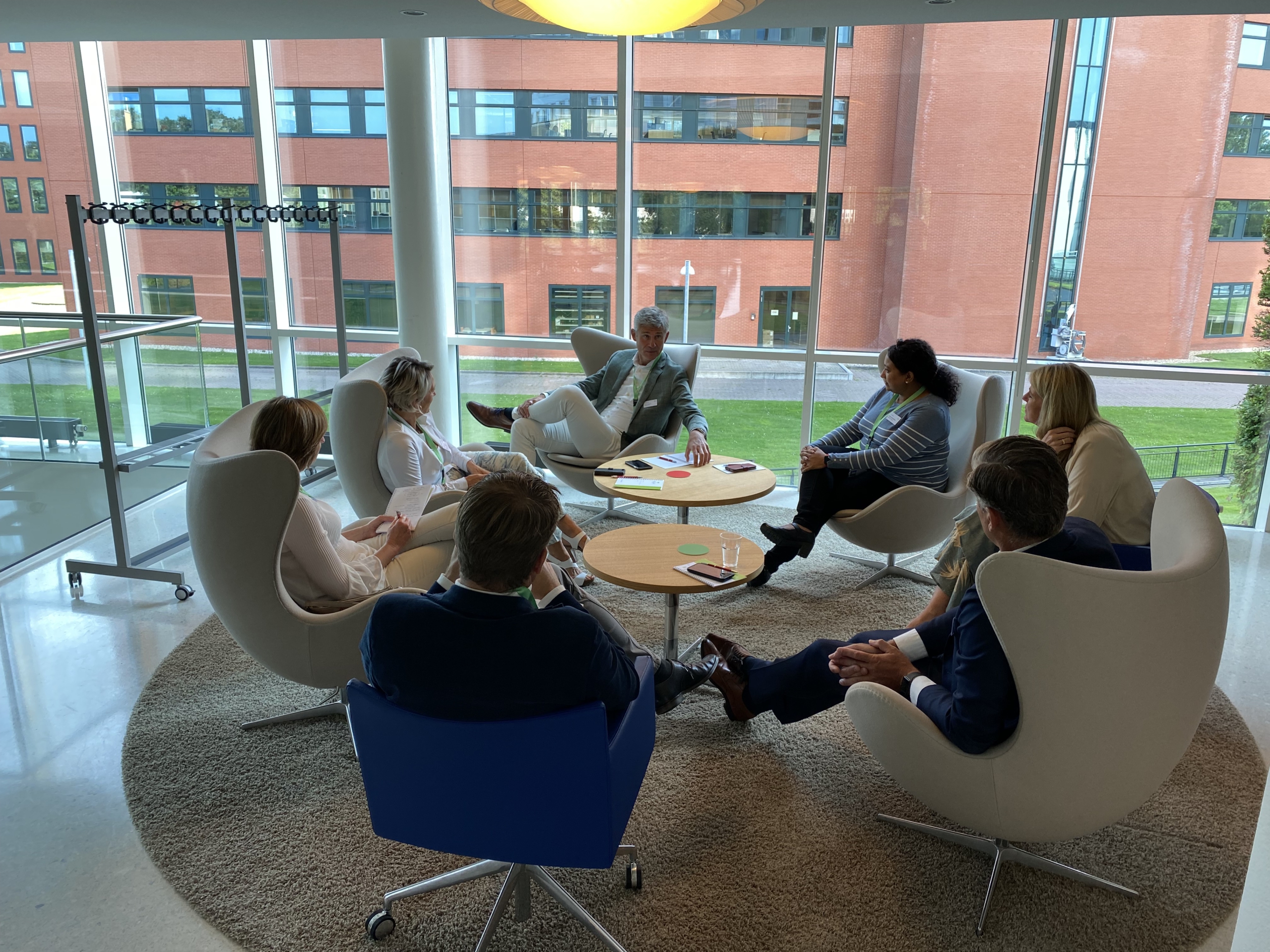 03 September 2021
Hybrid HR Transformation Forum: 'Employee Engagement – From the new normal to a new future'
We, Transformation Forums, have been hosting a series of HR Transformation Forums – a peer-to-peer platform of chief human resources officers (CHROs) and other HR leaders from leading organizations. The forums offer a platform to exchange ideas and take inspiration from each other's ideas and initiatives. This time the theme was 'Sustainability: Employee Engagement – From the new normal to a new future'.
Speakers & Contributors
The forum was hosted by Transformation Forums in partnership with Randstad and Eneco. The keynote speakers were Arco Elsman, Managing Director Europe at Randstad RiseSmart, and Milton de Sousa, Associate Professor at Nova School of Business and Economics. The forum hosts included Renske Paans-Over, CHRO at Randstad, and Jeroen Overgoor, Director of Communication, HR & Facilities at Eneco.
Top 3 Key Insights
While the transition to remote/online working was generally quite smooth, the biggest post-Covid challenges are the growing skill and talent gaps.
To tackle the complexity of the future of work and adapt solutions to specific contexts, personal attention for all is needed.
More investment in training HR professionals is needed to become more adaptive, people-centric, tech-savvy, and supportive to enable purpose-led growth.