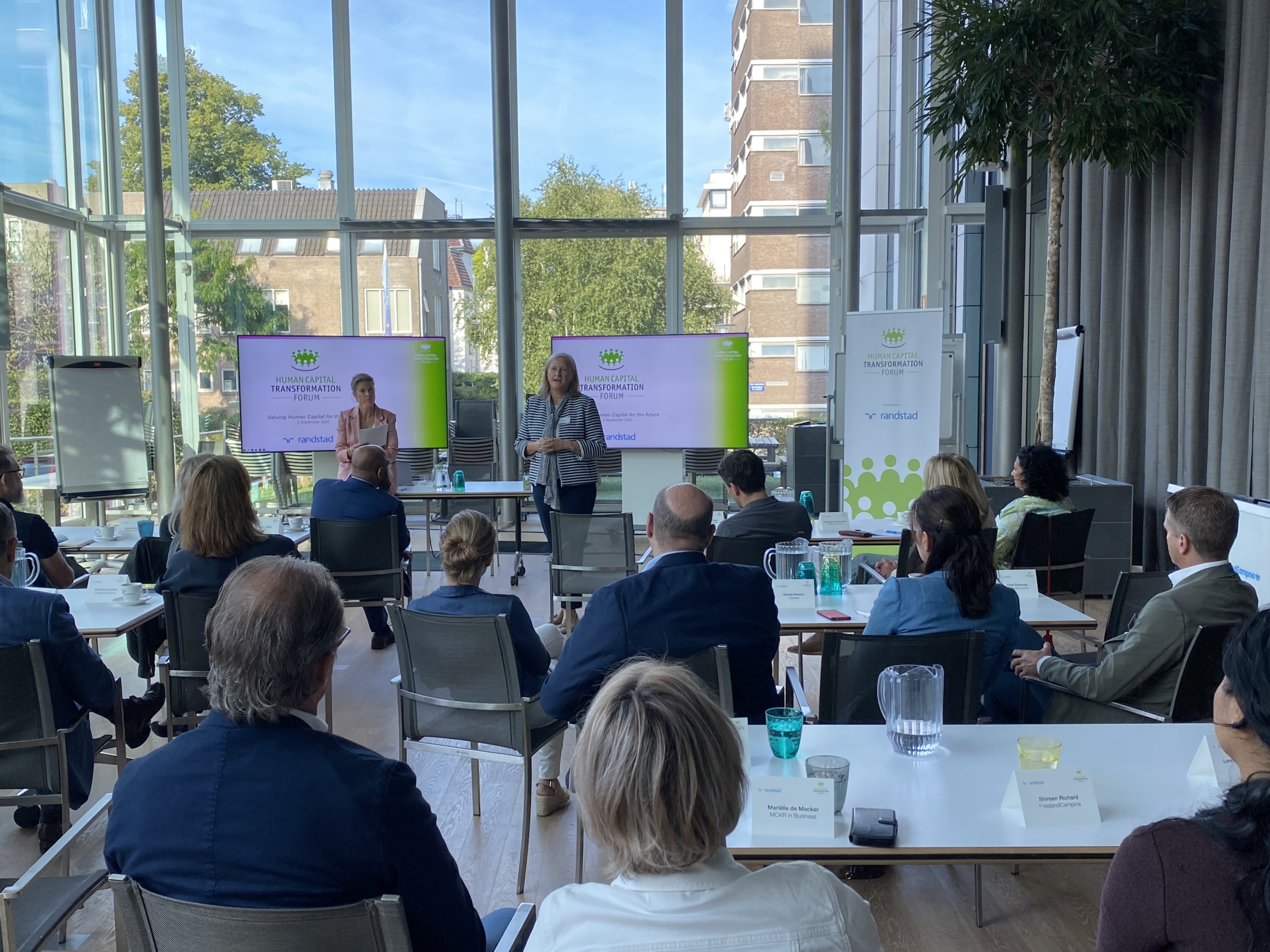 September 2, 2022
This was the HC Transformation Forum: 'Valuing Human Capital for the Future'
Transformation Forums and our partner Randstad organized the Human Capital Transformation Forum at FrieslandCampina in Amersfoort. A special thanks to Geraldine Fraser, Chief People Officer FrieslandCampina, for hosting this session.
Theme and topics
During this session, we discussed the theme of valuing human capital for the future.
Keynote speakers and contributors
Moderator: Renske Paans-Over, CHRO, Global Head of Talent Randstad
Keynote: Haroon Sheikh, senior scientist WRR (NL Scientific Council for Government Policy) & Professor Strategic Governance of Global Technologies VU Amsterdam
Host: Geraldine Fraser, Chief People Officer FrieslandCampina 
Key insights
Challenges in the sustainability agenda include prioritization, the interconnection between business and morality, and the question of what influences what.
The gap between board experience and workforce needs to be closed.
Ensure that employees are in sync with the company's purpose.
Empower everyone and make sure that all voices are heard in the boardroom.