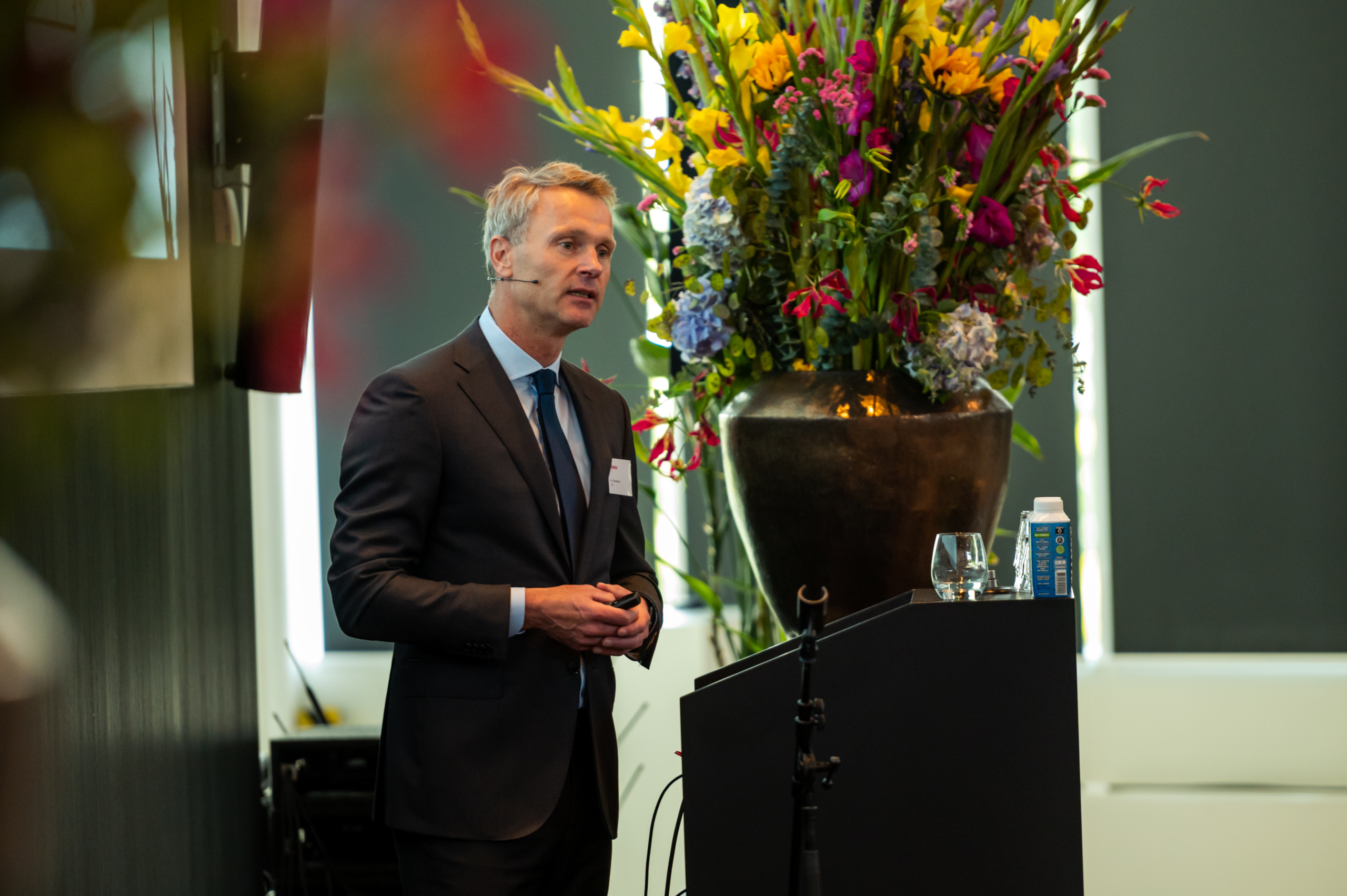 June 7, 2022
This was the first One Planet Dinner: 'Radical Electrification' 
By working together, we can ensure that our energy supply is climate-neutral by 2035. That's why Eneco and Transformation Forums hosted the first One Planet Dinner on Tuesday, June 7. We invited a select group of delegates from various organizations to attend and thus move forward together on the necessary energy transition journey.
Theme and topics
An important part of the answer to climate change lies in radical electrification: the transition from fossil-based to renewable electrical energy, and the elimination of CO2 emissions.
On June 7, inspiring leaders from business, government, and science showed what is already happening with electrification. We discussed what else is needed and the solutions, roles, and forms of collaboration we foresee in the development of the complex energy ecosystems that radical electrification demands.
Keynote speakers and contributors
Moderator: Anna Gimbrère, science communicator, journalist, and host
As Tempelman, CEO Eneco
Diederik Samsom, Chief of Cabinet for EU Commissioner Timmermans
David Pappie, Director Top Sectors and Industrial Policy Ministry of Economic Affairs and Climate
Tjeerd Meijer, Director HEINEKEN Brewery Zoeterwoude
Carolien Gehrels, Global Director Energy Transition Arcadis and Chair Uitvoeringsoverleg Industrie van het Klimaatakkoord (among other roles)
Frans Rooijers, Director CE Delft
Location: Eneco
Key insights
Action starts with yourself, but we also have to work together.
Conditions for success are lower variable costs, government subsidies, and new infrastructure.
We need to realize that we have entered from a creeping crisis into a crisis. We have to make decisions now, or else we will miss the momentum.
Making business operations more sustainable can be a great business opportunity.