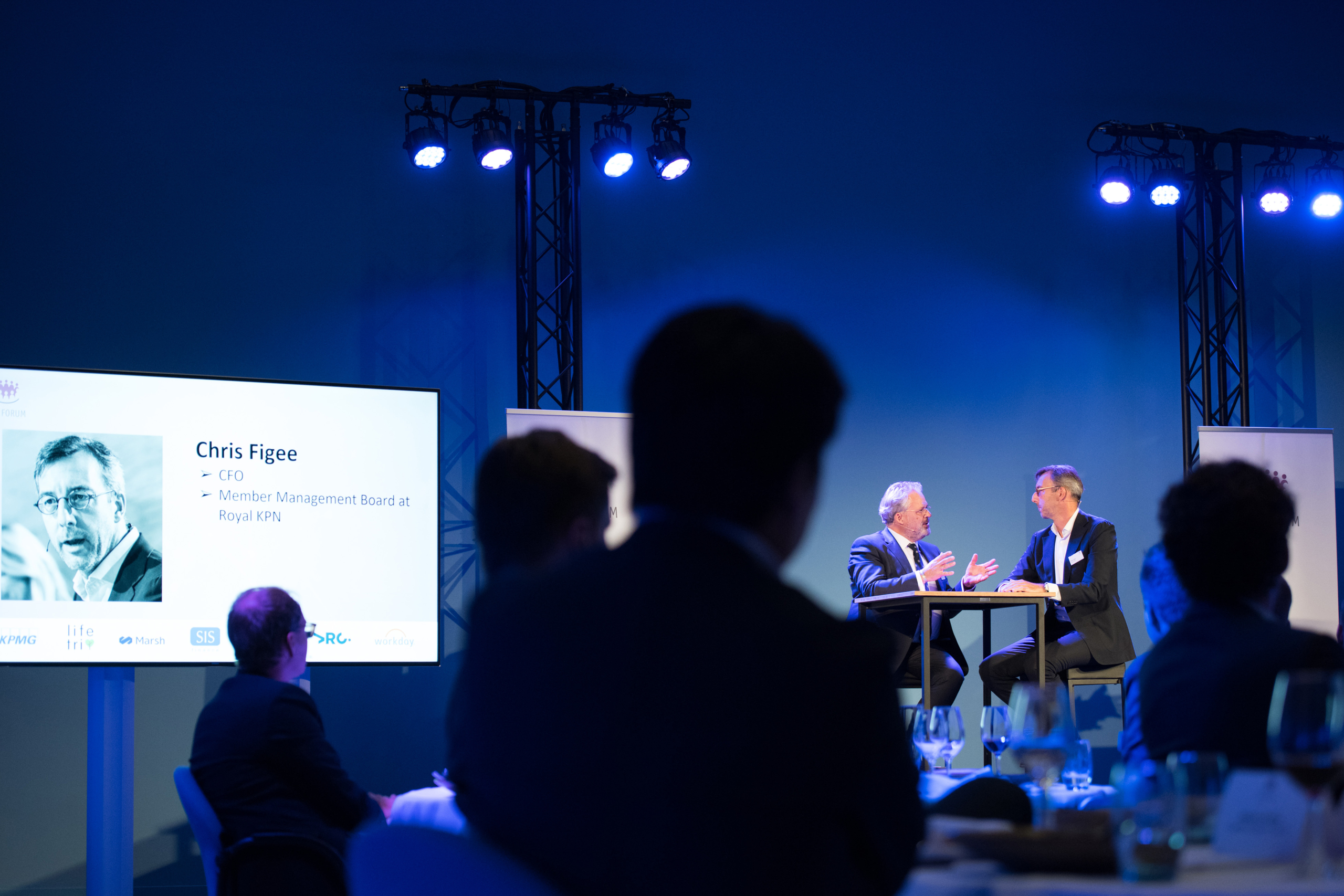 13 September 2021
Autumn CFO Forum: 'Digital Acceleration & Cyber Security'
On September 13, 2021, Chief Financial Officers and senior finance professionals from incumbent companies gathered at the Louwman Museum in The Hague to discuss digital acceleration and cybersecurity. With a variety of different industries represented by theirheads of Finance, a wide range of perspectives and insights were shared and discussed.
Speakers & Contributors
Moderator: Bas van Werven
Keynote Speakers:
Saul van Beurden (CTO & Member Executive Leadership Wells Fargo (US))
Daniel Gebler (CTO Picnic)
Contributors:
Chris Figee (CFO Royal KPN) will be interviewed by Bas van Werven.
Ronald Heil (Partner Cyber Security KPMG) contributed to the program as a subject matter expert.
William Bontes (CFO Louwman Group) was the host.
Location: Louwman Museum in The Hague
Top 3 Key Insights

Cybersecurity should be considered a team game, not just an IT issue.
The three principles for tech excellence are: get the product right (co-developing with customers can be an important win), get the tech right (share what you are building), and keep on learning.
The role of the CFO has changed over time. Nowadays Performance management is the biggest challenge: how can you ensure that an investment delivers yield in as many parts of the company as possible?
---
For all our events attendance is by invitation only. The extended report is therefor solely shared with attendees. Would you like to get in touch or are you interested in more information? Please contact Lenne Michiels: lenne.michiels@transformationforums.com.
Photo by: © Sander Nieuwenhuys – www.sandernieuwenhuys.nl