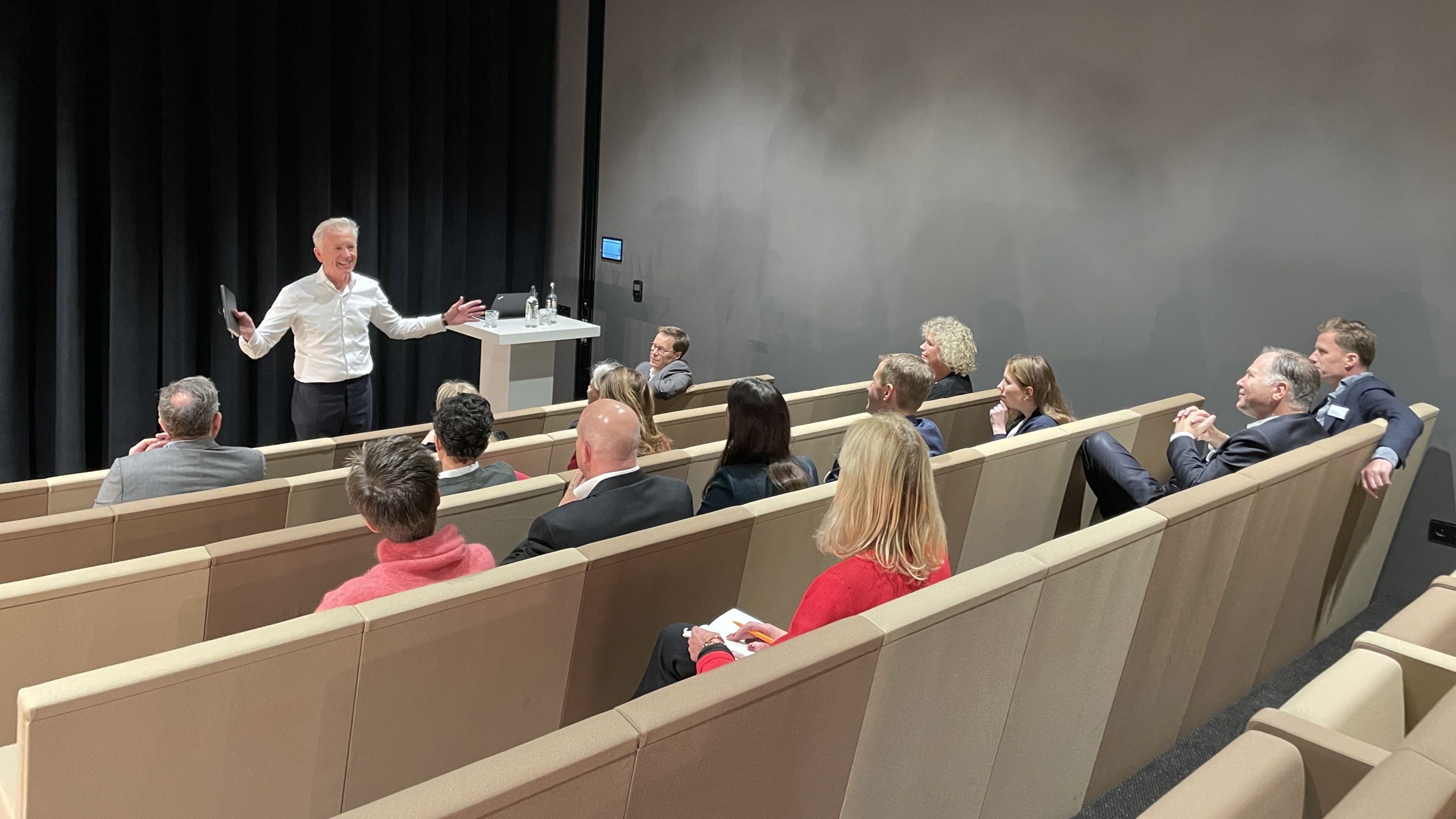 28 November 2022
Operations Forum: 'Strategic Human Capital'       
Transformation Forums and Oliver Wyman organized the Operations Forum. The Operations Forum offers COOs, Chief Supply Chain Officers, and other operational and responsible high-level managers from incumbent companies a regular platform to exchange their vision, knowledge, and experience with peers in a confidential setting. Participants share similar challenges and look at different individual approaches in terms of best practices and lessons learned.
The main theme focussed on the Strategic Human Capital Agenda. How to attract and retain your talent and build skills for the future.
Speakers & Contributors
Speakers & contributors amongst others:
Marco Kesteloo, Partner at Oliver Wyman
Hein Knaapen, Managing Partner, Europe CEO.works
Location: Oliver Wyman
6 key insights of the discussions were:
Focus is important in attracting and retaining talent. Decide which capabilities are truly required, and only list those in your job description.
If you are not able to describe the main deliverables for a role, you should reconsider whether you actually need someone.
Different jobs require different strategies for attraction, depending on the profile you are looking for. Clarity on what you look for and what is needed is crucial before starting the search process.
In retention it is important to consider that 75% of employee engagement is determined by the performance of the manager.
Managers are the key driver of retention, and should therefore be made accountable for driving team effectiveness.
---
For all our events attendance is by invitation only. The extended report is therefore solely shared with attendees. Would you like to get in touch or are you interested in more information? Please contact Lenne Michiels: lenne.michiels@transformationforums.com.