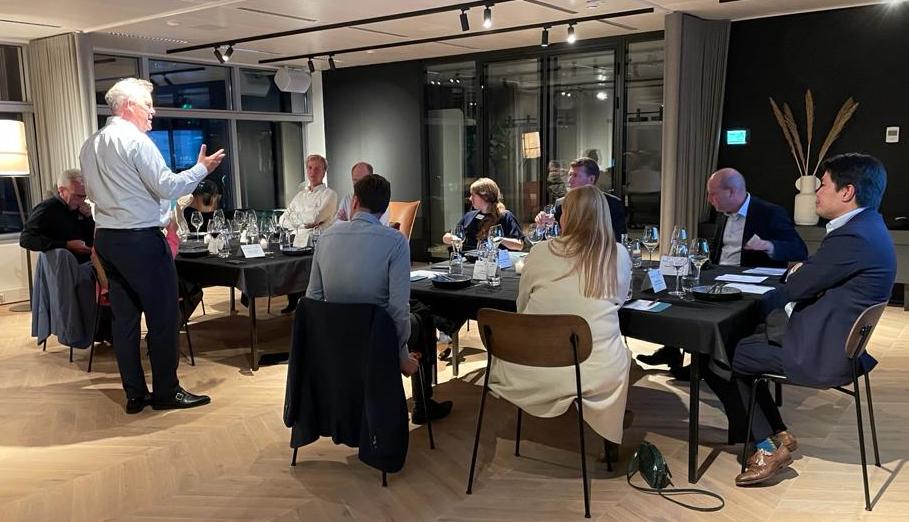 23 September 2021
Operations Forum: 'Green Operations'
The Operations Forum offered COOs, Chief Supply Chain Officers, and other operational and responsible topmanagers from incumbent companies a regular sharing platform to exchange vision, knowledge and experience with peers in a confidential setting. Participants shared similar challenges and took a look at different individual approaches in terms of best practices and lessons learned.
This time we foccussed on Green Operations. Not for the first time, scientists and policymakers are sounding the alarm about climate change and the urgent need – some would say another last call – to prioritize sustainability. The bottom line is emissions are higher than ever before, and despite the good intentions, if we continue down this path, flooding, droughts and other extreme weather events will increase.
Keynote speakers and contributors
Moderator: Marco Kesteloo
Keynote Speakers & Contributors:
Yvo de Boer (Former Climate Chief UN)
Attendees

Location: Head office Oliver Wyman
Top Takeaways
 As a business, define your own leadership journey around C&S – don't leave it to politicians or consumers.
Look for solutions that can be successful in spite of the lack of public willingness to incur costs and to act around C&S.
Look for opportunities that align with the future, such as Philips, which has shifted focus
onto lighting, modern city infrastructure, and medical equipment.
It's important to realize that the corporate world is a value creator for society, i.e. it's goodfor a great deal more than just generating cash and has to deal with a whole new host of capitals, e.g. social capital, intellectual capital, environmental capital, and network capital.
---
For all our events attendance is by invitation only. The extended report is therefor solely shared with attendees. Would you like to get in touch or are you interested in more information? Please contact Lenne Michiels: lenne.michiels@transformationforums.com.