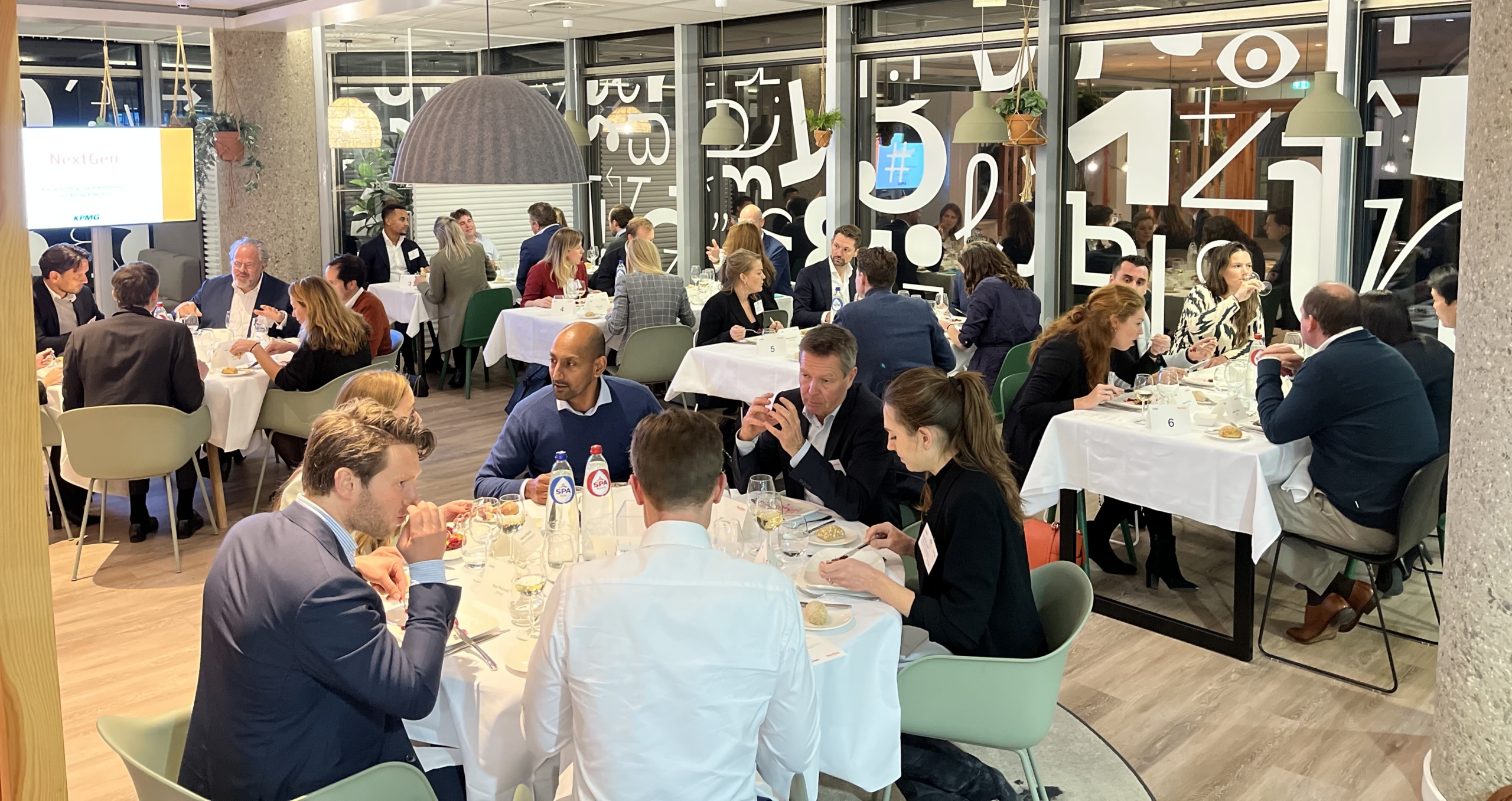 17 November 2022
NextGen Roundtable: 'Future Proofing, Digital Acceleration and Entrepreneurship'       
Together with our partner KPMG, we organized the NextGen Roundtable at IBM Innovation Studio (Head Office IBM NL) in Amsterdam.
The themes discussed were Future Proofing, Digital Acceleration and Entrepreneurship.
Speakers & Contributors
Speakers & contributors were amongst others:
Johan Heij, Country Manager IBM NL
Phaedra Kortekaas, Country Leader IBM Consulting the Netherlands
Bas van Werven, Anchorman BNR Newsradio
Location: IBM Innovation Studio
6 key insights:
Digital is not that Difficult nor Different
Retention is 'ChefSache'
Data and Agile are dangerous
Purpose matters, a lot
Keep your friends close, keep your enemies closer
Winners are lucky
---
For all our events attendance is by invitation only. The extended report is therefore solely shared with attendees. Would you like to get in touch or are you interested in more information? Please contact Lenne Michiels: lenne.michiels@transformationforums.com.