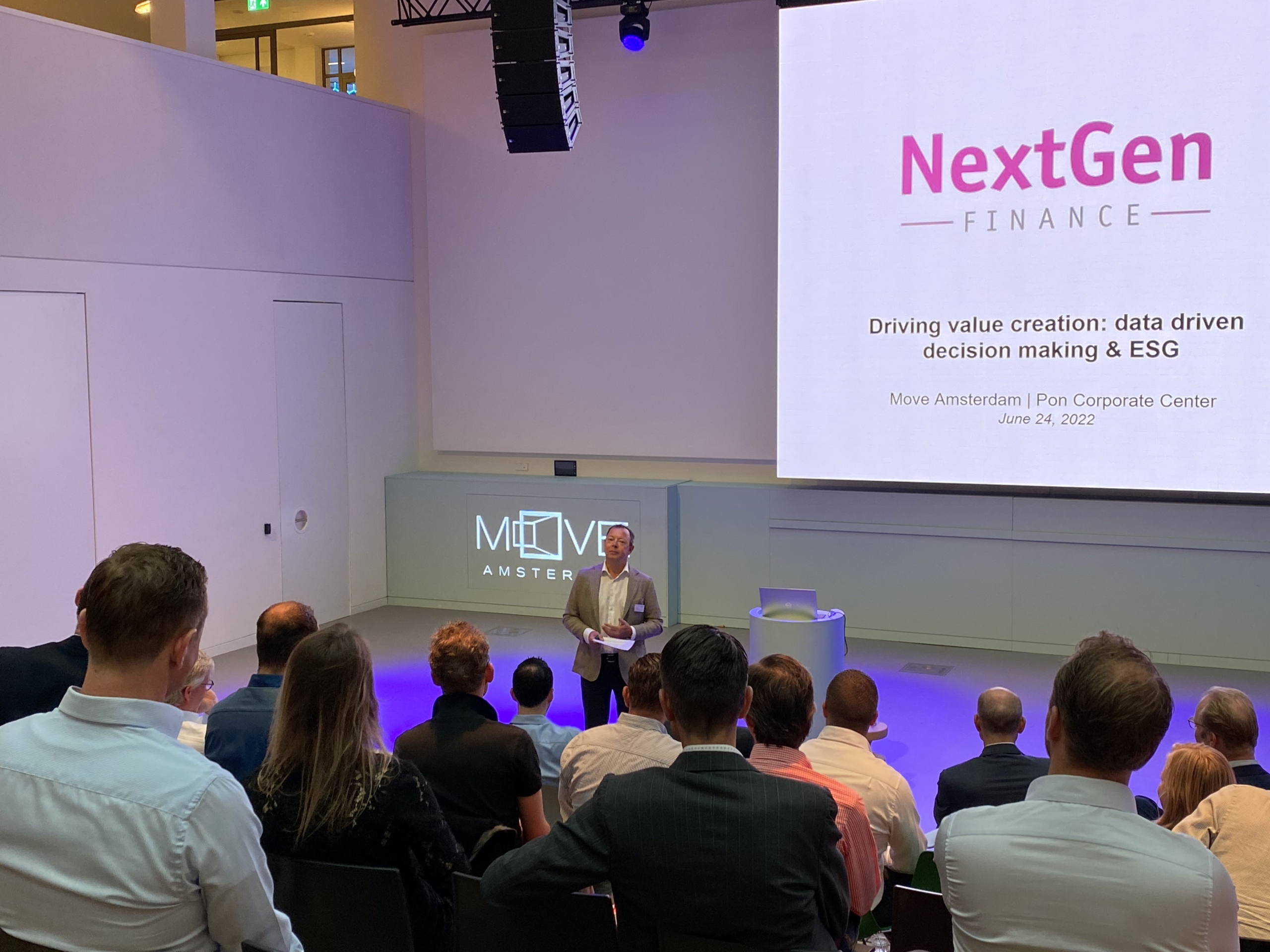 June 24, 2022
This was NextGen Finance: 'Next-Generation Leadership'
Transformation Forums and KPMG, along with their Board Program RAAD, organized this NextGen Finance meeting. Next-Generation Leadership from finance professionals is needed to remain relevant and to create long-term value for all stakeholders.
Theme and topics
During this session, we discussed the sub-theme Driving value creation: Data-driven decision-making & ESG. Wouter Nijmeijer, Senior Vice President Tax and Accounting Ahold Delhaize, contributed to the session with the latest updates on the sub-theme. All participants shared their top-of-mind issues, based on the similarity in challenges, and with the aim of learning from each other's visions and experiences.
Keynote speakers and contributors
Moderator: Kees Veraart, Finance Director Northern Europe Parker Hannifin
Rudolf Nieweg, CFO Pon Automotive | SVP Finance
Wouter Nijmeijer, Senior Vice President Tax and Accounting Ahold Delhaize
Location: PON Automotive
Key insights
We are all at the start of our ESG strategy journeys; 70% of the finance function still consists of accounting and reporting.
Frontrunners already have these strategies in place in the form of a framework.
An ESG framework is the pillar for reporting.
Financial data is available; the issue is the non-financial data.
Data points need to be flexible, as stakeholder and reporting requirements change over time.
The aim, and also the difficulty, is getting all stakeholders aligned.
The finance function and CFO (or perhaps the new role of CPO – Chief Performance Officer) play an important role in centrally gathering data, creating data points, making audit trails, and making an integrated report.
Finance is a leader and enabler, maybe even an architect, but NOT the owner. Operations should be fully aligned, supportive, and responsible for their data.