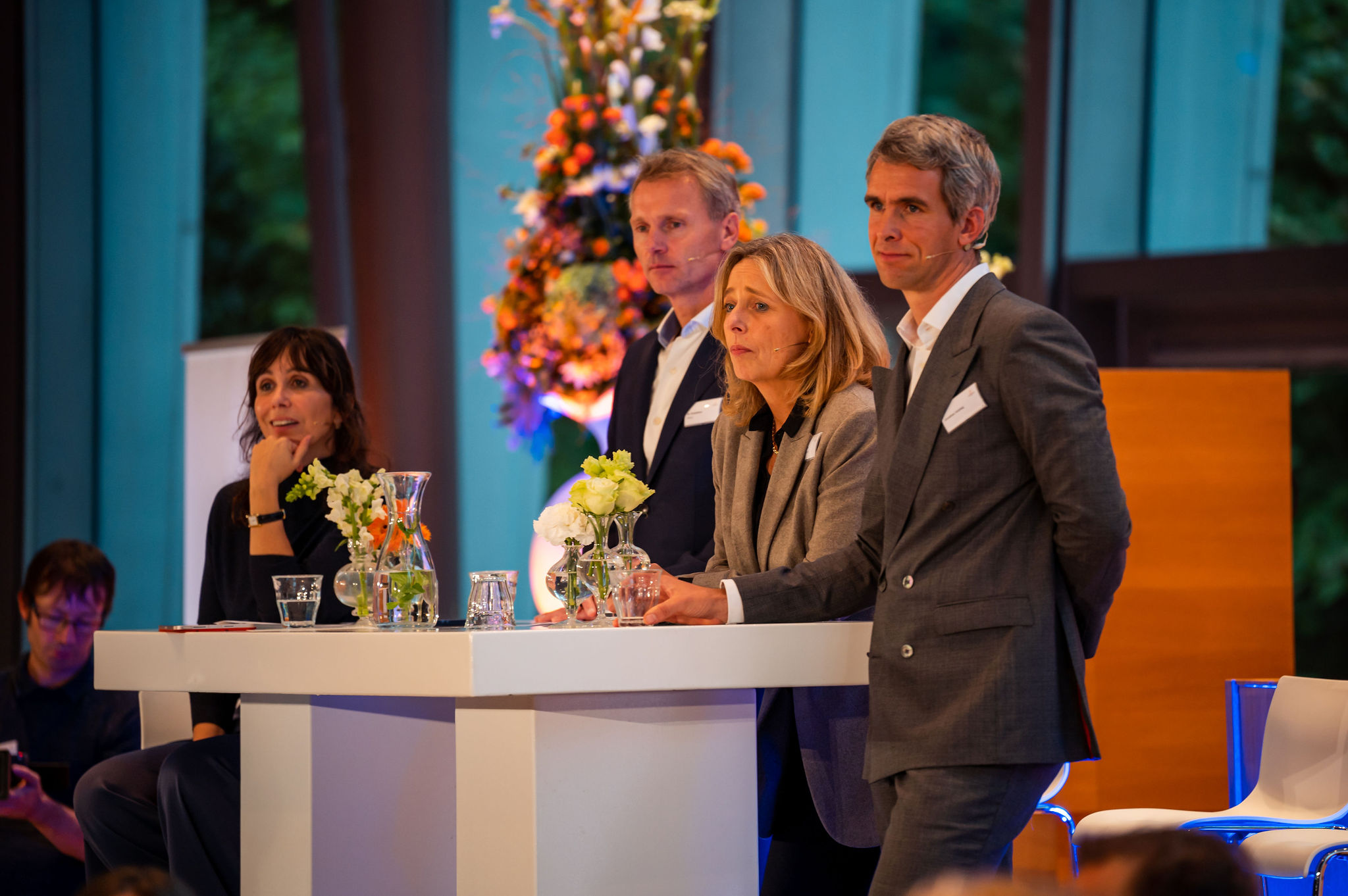 October 5, 2022
Dutch Transformation Forum 2022: 'Geopolitics in a shifting world order: economical and social implications. What next?'
The current economic and social climate, as well as fundamental changes occurring in rapid succession, are causing companies, governments, knowledge institutes, and NGOs to emphasize cooperation in creating a new foundation for the future. The mission of the Dutch Transformation Forum is to contribute to a strong, sustainable, forward-looking economy and society by building bridges between different stakeholders at board level. During the Dutch Transformation Forum, Dutch participants from the public and private sectors try to discern the best way for the Netherlands to position itself in a world undergoing far-reaching transformation, and to define what kind of leadership would be most effective in this context.
Theme and topics
Our world view of peace, security, and a thriving democracy, is tilting under high pressure. Two years of the pandemic, the war in Ukraine and the rise of superpowers like China. Major global tasks whose consequences are locally pervasive. A historic purchasing power contraction, inverted Dutch flags, personnel shortages, et cetera. At the same time, climate ambitions call for the necessary adjustments, with choices to be made and steps to be taken now.
During the Dutch Transformation Forum, we searched for answers and insights. We discussed the major themes and the social and economic challenges, problems, opportunities and perspectives.
Read the publication we published as a pre-read here (in Dutch): Tweede Uitgave 10 jaar Transformation Forums
Keynote speakers and contributors
Moderator: Lisbeth Imbo, moderator and VRT-journalist
Keynote Speakers and contributors:
Frans Blom, founder DenkWerk and top executive
Jonathan Holslag, historian, political scientist and professor at Vrije Universiteit Brussels
Jaap de Hoop Scheffer, former Secretary-General of NATO, former Minister of Foreign Affairs and Minister of State
Stephanie Hottenhuis, Chairman of the Board KPMG Nederland
Suzanne Laszlo, Principal UNICEF Nederland
Alexander Stubb, former Prime Minister Finland, Director and Professor of the School of Transnational Governance at the European University Institute
As Tempelman, CEO Eneco
Hans Vijlbrief, State Secretary for Mining, Ministry of Economic Affairs and Climate
Location: The Peace Palace, The Hague
Key insights
The shifting world order and its consequences resonate strongly with top executives and the NextGen.
The West has ignored geopolitics as an issue and is now paying the price for it
The key question is how resilient our democracies are even when the gas runs out
The current situation calls for a 'coalition of the willing'
The Netherlands does not lack good plans but adequate implementation
Non-Western institutions and countries must be given more weight on the world stage
Read the extensive report here (in Dutch): Verslag Dutch Transformation Forum 2022
Aftermovie Dutch Transformation Forum 2022