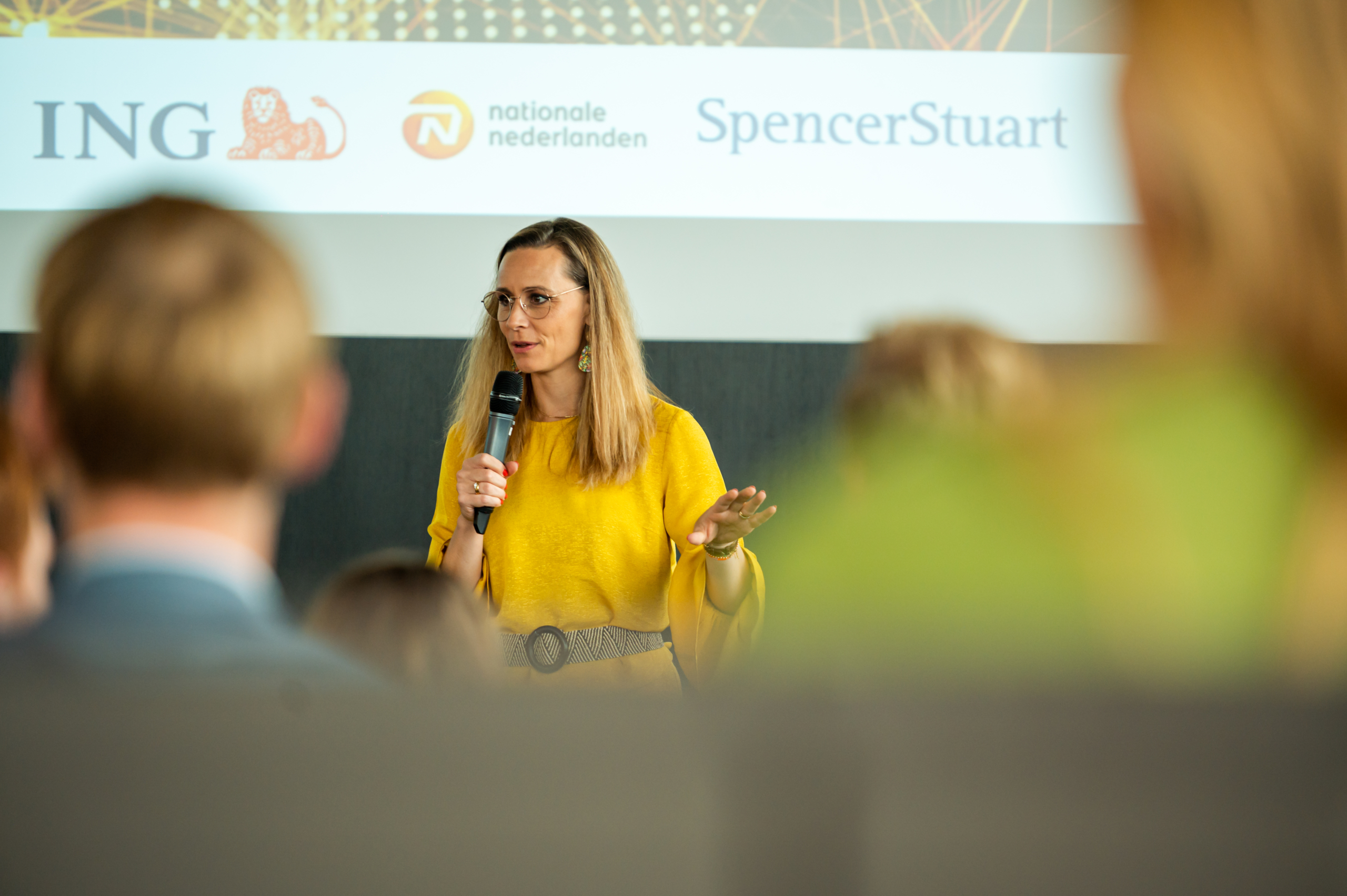 13 Oktober 2021
DTF NextGen Roundtable: 'On the Road to NetZero in 2050'
The DTF NextGen Roundtable brings together a unique combination of participants and offers a platform for learning and inspiring. The group of participants consisted of new-generation managers, entrepreneurs, board members, and members of academia, from both the public and private sectors. This time, we gathered at Eneco's headquarters to find out which route the next generation would take on the road to NetZero in 2050.
Keynote speakers and contributors
Moderators: Farid Tabarki and Suzanne Kröner-Rosmalen
Keynote Speakers and Contributors:
Bas Rietveld (Partner KPMG)
Jeroen Overgoor (Director Communication, HR & Facilities Eneco)
Frans Blom (Supervisory Board Member & Founder DenkWerk; President INSEAD Alumni Association)
Thijs Venema (Managing Director & Partner BCG, Energy and Utilities)
Ron Wit (Director Energy Transition Eneco)
Yvo de Boer (Former Executive Secretary United Nations Framework Convention on Climate Change)
Location: Eneco
Key takeaways:
Sustainability issues require us to work together, but also make us reflect on what we can do ourselves. Step one: stop eating red meat.
A holistic approach is necessary to counteract climate change. Focus on production, consumption, and recovery.
We need to be more ambitious and accelerate at every step on the way to achieving our goal.
Read the report here: NextGen DTF Round Table 2021
---
For all our events, attendance is by invitation only. If you'd like to get in touch or are interested in more information, please contact Lenne Michiels: lenne.michiels@transformationforums.com.