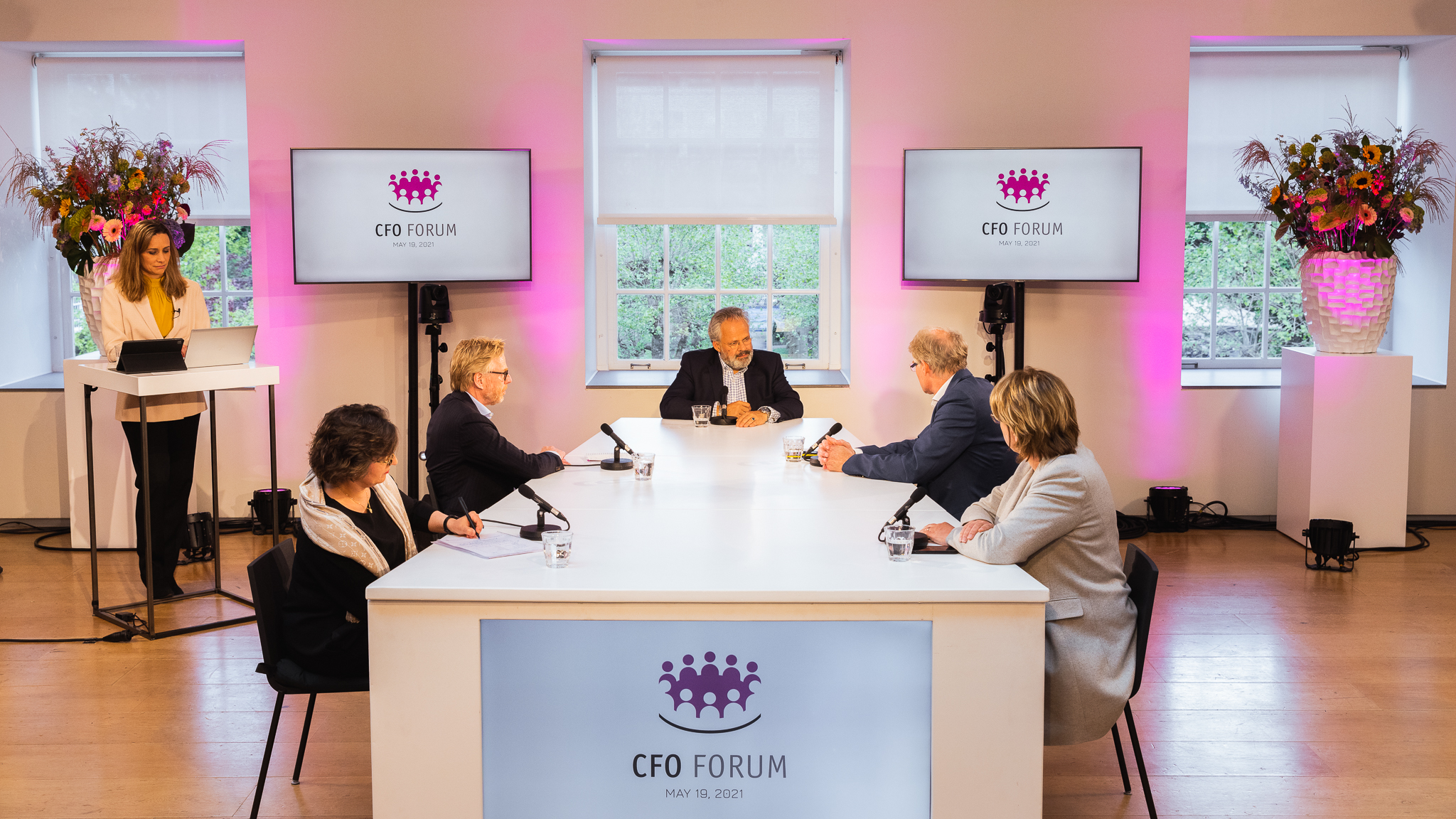 CFO Forum – The Annual Meeting was a great and insightful hybrid meeting on ESG and Sustainable Value Creation. It was really inspiring to experience the acceleration in change in the ESG-domain, as well as the enabling role of CFOs in order to ensure real value creation. Thanks to the speakers; Robert Eccles, Maarten de Vries, Frank Lemmink, studio guests; Gavin van Boekel, Laurence Debroux, Javier van Engelen, Adrie Heinsbroek, Lodewijk Lockefeer, Daniëlle Van der Sluijs, Roeland Tjebbes. And thanks to our partners; Marc Broskij, Tom van der Heijden, Arjan de Draaijer, Pim Van Der Velden, Tom Haaring, Maureen Schlejen-Peeters MBA, Erwin Smit, An Paenhuysen, Suzanne van der Erve, Rob Miesen, Derk Lemstra, Rogier Raas, Suzanne Kröner – Rosmalen.
Really proud of the team, who were able to create such a great innovative forum; mr Bas van Werven, Lenne Michiels, Jan Heinen, Ilse Heerkens, Paulien van de Kamp, Patricia Van Schenkhof, 🌐 Jolande Geertsema 🌎
Soon we'll publish the results of our ESG survey together with Frank Verbeeten.
Photo by: © Floris Heuer – www.florisheuer.com