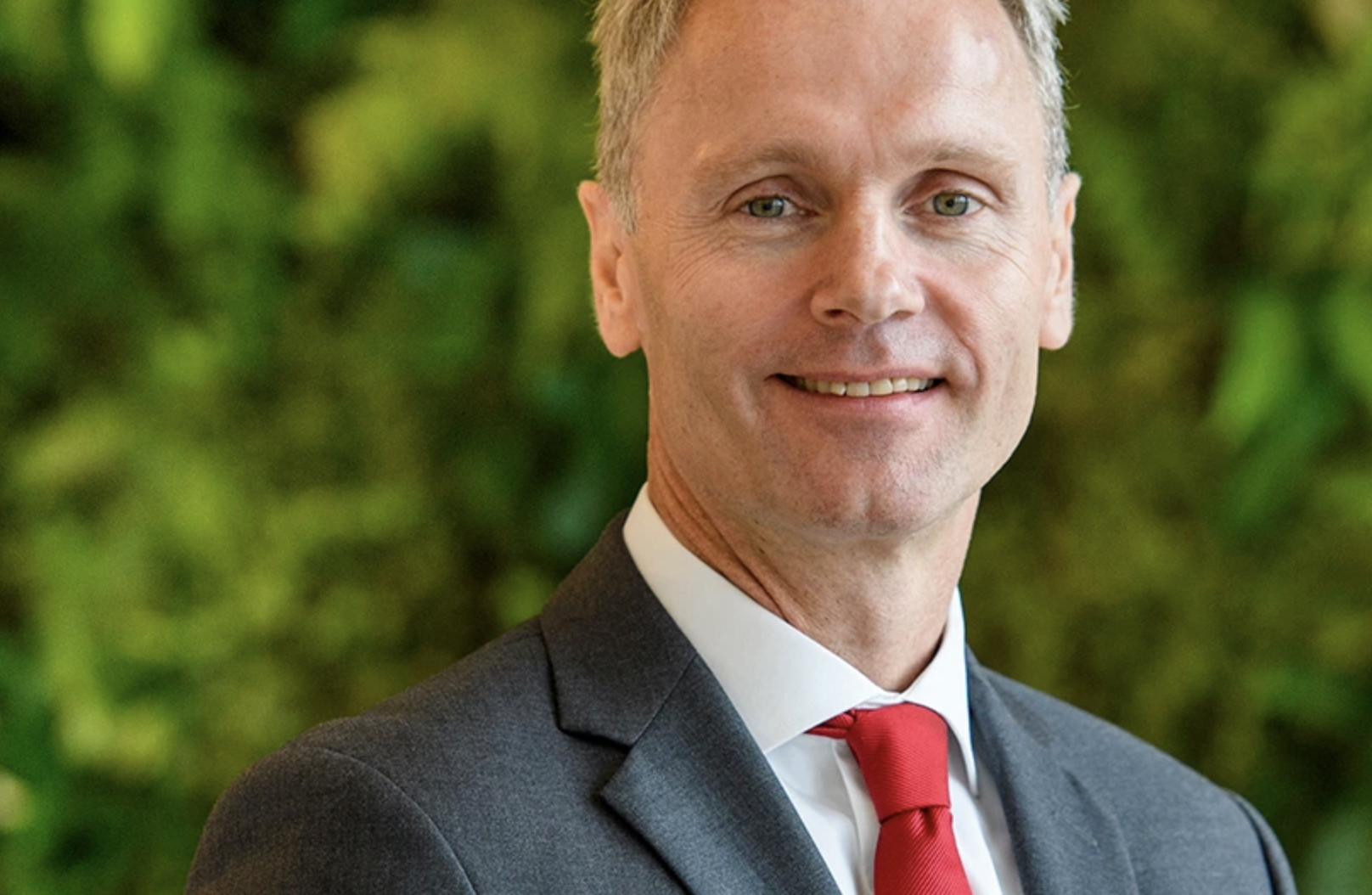 This article was published in Dutch by Transformation Forums Magazine on December 21, 2022. It has been translated using AI technology, the original article is here.
'I have become more positive about the opportunities of net zero.'
As Tempelman looks relaxed and balanced, but even before the first question is asked he lets it be known that this is a period of great hectic activity for him as well. 'Normally I try to divide my time evenly between short-term, medium-term and long-term matters, but at the moment it is precisely short-term matters that demand a lot of attention. Especially because of the price ceiling and other government interventions, I am currently putting a disproportionate amount of time into the here and now.'
Well before the war in Ukraine, in late spring 2021, Eneco launched its One Planet Plan. Its main goal is to make its own operations and energy supplied to customers climate-neutral by 2035, to help limit global warming to 1.5 degrees Celsius. The playing field has changed dramatically since then: war broke out within Europe, leading to resource and energy shortages, high inflation and geopolitical disruptions. So the first question is: Is he still positive about the feasibility of One Planet?
Tempelman: "I have actually only become more positive. I have more confidence in it now than when it was launched. The momentum and awareness have increased tremendously since then. This is because of the energy crisis, but also because climate change is becoming more and more evident. I see the mindset really shifting. It was different five years ago and will be very different in five years, by the way.'
Does this also apply to consumers?
'Our customers used to have little awareness of their energy consumption and its costs. People said to me: I think I use 5 cubic meters of gas. Then they thought that was per year, when it was probably per day. That has changed a lot. On our app that provides insight into consumption, many customers used to look maybe once or twice a year, now sometimes several times a day. And that leads to behavioral adjustments and savings. The willingness to take energy-related action has increased enormously. Admittedly, this is due more to the increased prices than to purely sustainability motives, but that doesn't matter.'
How do you see the situation developing in the coming years?
'The current government support to consumers is not sustainable, so I see it ending in 2024. As far as we're concerned, the support will then be more targeted, so only to people who need it. Furthermore, there will be more and more savings. The hole created by the loss of Russian gas will be filled in the short term with coal and other fossil fuels, such as liquefied gas, but that is bad for the environment. Increasingly – and this is the good news – renewable sources like solar and wind are replacing them, which are also cheaper.'
For achieving scale in solar and wind energy, permitting procedures are a major obstacle, do you see any movement in this?
'Where there is a will, there is a way. I see the will, but the road still needs to be paved. We talk about carrot and stick policy. As far as the carrot is concerned, there is especially little clarity yet about subsidizing hydrogen plants, for example. Financiers are therefore reticent. Looking at the stick, CO2 pricing is the big unclear factor. More clarity is needed on both points to create investment security.'
Do you think the business community is active enough in the energy transition?
'From the frontrunners I certainly get excited. For example, there is a lot of enthusiasm for the tenders for offshore wind. Tennet is also very active. But it is about a small group of companies, which, like us, have developed a clear vision, have set a goal for reducing emissions and have a concrete plan to get there. In addition, you have a large group that does a little and a small one that does nothing. Across the board, it's too little.'
What are some good examples?
'Last week I had a conversation with Albert Heijn. They think beyond scope 1 and 2. They are not only concerned with transport and stores but also with customers. For example, they want people to eat less meat. With PepsiCo and Heineken we are working on large-scale electrification. In such cases, you really are talking about systemic change.'
It is not only consumers who are suffering the consequences of the war; these are also hard times for Eneco employees. The trading branch has to be constantly alert to the sharply fluctuating energy prices. And the call centers of the consumer and SME branch are working overtime because customers have questions or want to discuss their consumption or a payment arrangement.
It is not only consumers who are suffering the consequences of the war; these are also hard times for Eneco employees. The trading branch has to be constantly alert to the strongly fluctuating energy prices. And the call centers of the consumer and SME branch are working overtime because customers have questions or want to discuss their consumption or a payment arrangement.
'The number of customer contacts has exploded,' says Tempelman. 'It now sits at 6,000 to 8,000 a day, while at the same time customer satisfaction is dropping. Everyone is busy, including me. I sometimes listen in on conversations with customers to get an idea of what's going on. I also step out a lot to correct misconceptions, for example that we are making 'big money' because of the crisis. This great dynamic also creates solidarity. We go through the storm together. I do try to free up teams for projects, because in these hectic times you don't just do them on a Friday afternoon.'
Eneco also supports both customers and employees financially. For example, an emergency fund is in the making for customers who can no longer pay their energy bills. Experts by experience – people who themselves have lived below the poverty line – help customers who have debts to get out of trouble. Among employees, Eneco pays extra attention to their financial health, and a support fund has also been set up for them.
Meanwhile, Eneco is also working on a major digital transformation. 'Making the energy system more intelligent,' Tempelman calls it. Here, too, the current crisis is acting as an accelerator. The main goal is to balance supply and demand more intelligently, which is extra necessary now that more energy is coming from variable sources such as sun and wind. 'We can, for example, arrange it so that when the supply of sustainable electricity is lower, cars are charged less quickly,' says Tempelman. 'In the future, customers can also have us turn on the washing machine at a convenient time. Furthermore, by collecting a lot of data about buildings, we can ensure that they are more easily made sustainable. In terms of generation, we are developing virtual power plants. Depending on supply and demand, such a power plant will decide for itself whether to store or supply energy. We also want to digitally recreate physical assets such as wind farms to make simulations possible, but we still need to take steps in that direction.'
Are employees embracing these developments?
'Well, that is sometimes quite a challenge. It's hard to embrace something you don't know yet. We therefore organized a series of digital workshops with the board of directors. These covered topics such as the value of data and agile working. Implementing such a transformation requires a lot of leadership. That is why it is important that the workshops are also followed by other leaders in the organization.'
Do you act as a role model yourself?
'Yes, a digital transformation really has to be carried by the CEO and the board. At a certain point in this kind of process, you get to a point where things naturally get hard. When that is, also depends on age. In Germany, our employees are, on average, under 30, which is where a lot of initiatives arise. But there again it is important to stay focused.'
Is there room in the energy market for disruptors, such as the Scandinavian Tibber, which works with dynamic prices?
'The reason large parties like Amazon and Google are not entering the energy market is that energy is something very local, complex and bound by rules. Changing the whole model is not that easy. You see smaller parties emerging now that are doing things differently in partial aspects. In addition to Tibber, one example is Octopus Energy in the United Kingdom, which works with hourly pricing. For customers who want to take risks, that can be attractive. But in Texas, one such energy company fell over in a day when the price skyrocketed. As a customer, you get more and more of a choice as with mortgages: do you commit to a fixed amount or do you hitch a ride on the movements of the market? In the latter case, as a supplier you do have to explain the risks well.'
Finally, what kind of leader are you?
"I get feedback that I have a clear vision, that I am driven, love challenges and am a team player, but also that I can be impatient and critical.
What has shaped you the most?
'That's a combination of nature, nurture and experiences during my career. I benefited a lot from my upbringing. My parents always gave more counter-questions than answers. That's how I learned to think independently. Because my mother died young, I had a great sense of responsibility at an early age and became accustomed to making my own decisions. Furthermore, I worked abroad for sixteen years. There I experienced a great diversity of people and regimes. I saw the poverty of Africa and the opulence of Saudi Arabia. That has made me humble and relatable.'
Can you name a distinctive experience?
'That on a rooftop terrace in China I looked out over the hustle and bustle of the city with all its lights and activity and thought: this is not going to work. I then came to the realization that you have to approach the energy issue not with yesterday's solutions but with tomorrow's.'
You often talk about a broader concept of value creation. Can you elaborate on that?
'We tend to translate everything into euros. I'm an economist, so when it comes to policy incentives I'm fine with that. But what really matters is equity, well-being and the survival of ecosystems. I think that's more important than making a lot of money. I think that should count more in leadership, and I am fortunate that my shareholders realize that. Sustainable companies ultimately have more financial value than unsustainable ones. That's why a much broader conversation is needed in many boardrooms. I am in favor of a deep dialogue about energy and climate. In doing so, you encounter that the concept of sustainability is interpreted differently. Some see it as being able to live like your parents. Others, including myself, as being part of and respecting our ecosystem. I think the latter is a moral imperative. So then you start with the system, not with yourself. At Eneco, for example, we decided that a wind farm should also benefit biodiversity. That's why we now include that aspect. But you can still get into difficult discussions, because are the working conditions in the company that supplies your solar panels good enough? These are issues that also need to be addressed industry-wide and internationally.'
You mention equality: is that, and inclusion, going in the right direction?
'No. Above all, I think there is too little listening. Inclusion starts with being heard. When people are heard, they more easily accept that a decision falls the other way. One of Eneco's values is to make each other successful. We are far from achieving this, as our own studies show. Some societies are even regressing in that respect. But you must avoid rejecting everything that does not meet our Western yardstick. Then you disqualify yourself.'
In that regard, what's your view of the human rights discussions around the World Cup in Qatar?
'That stuff with those tires and policemen holding their hands in front of cameras is all the tip of the iceberg. Underneath that are deep cultural differences. I think it's important to be aware of that. Do you also have to bridge those differences? I don't know. Maybe that's an illusion. History proves that that is not always possible.
Do you have another call to action for readers?
'That we do not endure but embrace the current crises and transformations, and that we make such a difference that our grandchildren will remember.'
---
Eneco and As Tempelman
With 3,700 employees and around 2 million customers, Eneco is one of the larger energy suppliers in the Netherlands. Within the industry, the company is also one of the leaders in energy transition. Since March 2020, Eneco has been owned by the Japanese companies Mitsubishi Corporation (80 percent) and Chubu Electric Power Co (20 percent). As Tempelman took over as CEO in the same year. After studying business economics, he worked for Shell for 25 years, where his responsibilities included leading the commercial downstream business in Europe and Africa and the gas business in Asia.