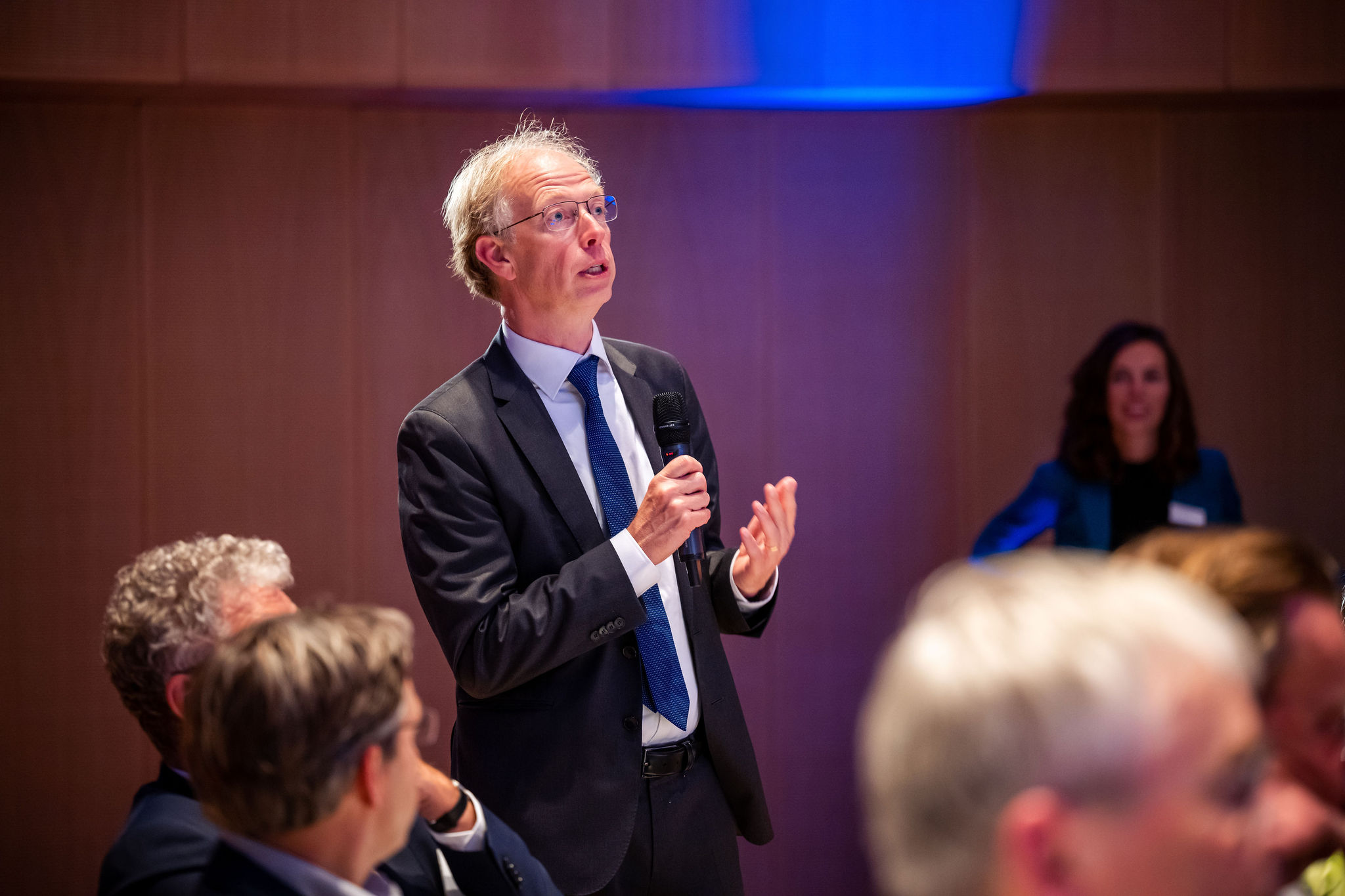 Alex Krijger, Het Financieele Dagblad (Dutch FT), January 12, 2023
Boskalis CEO Peter Berdowski threw a stone into the pond by expressing his concerns about the business climate in the Netherlands. Alex Krijger sees that the business environment is crying out for a clear vision and restoration of confidence.
"Why are we in the Netherlands drafting a law that will lead to many legal proceedings against Dutch companies? A law that anticipates and deviates from the proposal for the EU directive?" "VNO-NCW, banks and CEOs simply have to take their social responsibility. The business community just has to try harder." "Is there still room for heavy industry in the Netherlands? Many MPs are afraid of the NGOs and have little appreciation for the business community."
Just an anthology from the many messages I received in recent days from contacts in business, politics, government and society following the interview with Peter Berdowski (FD, 3 January). The Boskalis CEO has clearly thrown a stone into the pond. What is the core of the problem? The current government has an ambitious investment budget for the long term, including €25 billion in the Climate Fund and €15 billion in the National Growth Fund. But at the same time, the Netherlands does not have a common story about how we as a country want to make a living in the future. The climate agreements are clear – internationally and nationally, but a positive, future-oriented and shared story is missing. And, as every entrepreneur knows: without a clear vision and strategy, things will get messy.
In short, a Dutch story requires vision. And a shared Dutch story requires mutual trust between the parties involved. The latter is also missing. To restore confidence, it is essential that we are willing to listen better to each other about how we can concretely realize the climate and energy ambitions. We are all stuck in our own right, in our own reality. "The pastor is preaching louder and louder from the pulpit, but he has forgotten about the merchant", says Berdowski.
"Am I the one who is so smart, or are you that stupid?", Louis van Gaal shouted to a journalist in 1996. With regard to the business climate, all of us also think we are right. The other does not understand. And, let's be honest: who really thinks it is a bad thing that Shell, Unilever, DSM, Aegon and maybe soon Boskalis are leaving our country? Who will follow? When do we wake up? If Philips is taken over by a foreign player, if ASML ends up in heavy geopolitical waters, or if Tata Steel's plans for steel with green hydrogen are blocked?
Johan Remkes describes it accurately in his report 'Wat wel kan' ('What can be done', ed.): "Restoring trust starts with actually listening and answering substantively." That is the crux of the matter. Let people who really understand how we can shape the transition concretely work together. I saw it recently at an energy conference. Urgenda founder and director Marjan Minnesma had a clear, honest and positive story, with vision and strategy. She listened to the other speakers, asked specific questions, and did not get stuck in a conviction of being right herself. A thoughtful, substantive conversation between civil servants, administrators, activists and scientists followed.
With a positive and shared vision for the future of our economy, confidence can be restored and the business climate improved. Perhaps it would be a good thing if the young generation in business, government and society takes the initiative in this – after all, it is about their future. It all starts with less preaching and more listening, also to the merchant. Really listen, because the things you say yourself, you already know.
Alex Krijger is Geopolitical Analyst at Krijger & Partners